the story behind 'providence'
'It's A Sweet and Bitter Providence Indeed.'
The sovereignty of God, the sexual nature of humanity, and the gospel of God's mercy for the undeserving-these massive realities never change. And since God is still sovereign, and we are male or female, and Jesus is alive and powerful.
'Ask Pastor John' About Providence
'If you trust the sovereign goodness and mercy of God to pursue you all the days of your life, then you are free like Ruth.'
Order Your Hardcopy Here Right Now
Order now and we'll notify you by email when we have an estimated delivery date for this item.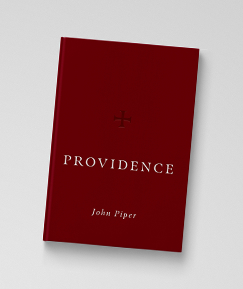 READY TO MEET OUR HAIR STYLISTS
Contact us to book appointment
Just give us a call directly
Our phone number is +42 600 3923 888. Just drop us a call & or Whatsapp us if you want & we will respond to you shortly. We are friendly.
Or come & visit our barber shop
We are located at 245, Bedford Street, New York City. We are open daily from 12pm to 6pm. You are always welcome to visit our barber shop.
Or use the form below to inform us